People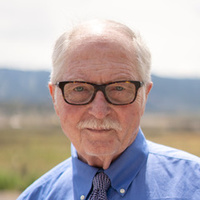 Harold Rekate
Academic Guest
University of Zürich
Institute of Physiology
Winterthurerstr. 190, Y23 J 40
8057 Zürich
+41 (0) 44 635 50 37harold.rekate@physiol.uzh.ch
Short Biography
Professor Rekate joined The Interface Group as an Academic Guest in August 2019 shortly after retiring from the active clinical practice of Neurosurgery.  Following receiving a BSc degree in Chemistry from Duke University and MD from the Medical College of Virginia, Dr. Rekate trained in neurosurgery and pediatric neurosurgery at Case Western Reserve University in Cleveland, Ohio USA.  Following completion of training he joined the faculty at CWRU as an assistant professor and director of pediatric neurosurgery.  He developed a close relationship with the departments of Systems and Design Engineering and the Electronics Design Center at Case Institute and became Adjunct Associate Professor in 1985.
At that point he moved to Phoenix Arizona to the Barrow Neurologic Institute to become the first pediatric neurosurgeon in that state.  In 2011 he was recruited to Long Island New York to the Director of the Chiari Institute and Professor of Neurosurgery, retiring in 2018.
Professor Rekate has received research funding from the National Institutes of Health related to ventricular volume regulation, and from NASA related to closed-loop control of hydrocephalus. He is the author of over 200 peer reviewed articles and 50 editorials and book chapters with most of the effort related to the study of the pathophysiology of hydrocephalus, dynamics of cerebrospinal fluid and intracranial pressure.
He has been president of both the American Society of Pediatric Neurosurgeons and the International Society for Pediatric Neurosurgery.  He was co-founder of the International Hydrocephalus Imaging Working Group (IHIWG) which brings together neurosurgeons, neuroscientists, neuroradiologists and engineers to advance the study of the dynamics of cerebrospinal fluid and hydrocephalus.  He served as the neurosurgical advisor to the National Aeronautics and Space Administration on the Visual Impairment Intracranial Pressure project which studied the causes of visual disturbances and visual loss in long-stay astronauts.  His interests and publications relate to complex issues of hydrocephalus in both adults and children and complex issues related to intracranial pressure.
Selected Publications Related to Cerebrospinal Fluid and Cerebral Biomechanics
Rekate HL. Pathogenesis of hydrocephalus in achondroplastic dwarfs: a review and presentation of a case followed for 22 years. Child's nervous system : ChNS : official journal of the International Society for Pediatric Neurosurgery. 2019;35(8):1295-301. PMID: 31227857.
Rekate HL. Slit Ventricle Syndrome. In: Cinalli G, Sgouros S, editors. Pediatric Hyddrocephalus: Springer Nature Switzerland AG; 2018.
Rekate HL, Blitz AM. Hydrocephalus in children. Handbook of clinical neurology. 2016;136:1261-73. PMID: 27430467
Filippidis AS, Carozza RB, Rekate HL. Aquaporins in Brain Edema and Neuropathological Conditions. International journal of molecular sciences. 2016;18(1). PMID: 28036023
Vinchon M, Rekate H, Kulkarni AV. Pediatric hydrocephalus outcomes: a review. Fluids Barriers CNS. 2012;9(1):18. DOI: 10.1186/2045-8118-9-18
Teleb MS, Rekate H, Chung S, Albuquerque FC. Pseudotumor cerebri presenting with ataxia and hyper-reflexia in a non-obese woman treated with sinus stenting. J Neurointerv Surg. 2012;4(5):e22. DOI: 10.1136/neurintsurg-2011-010073. PMID: 21990522
Kalani MY, Filippidis AS, Rekate HL. Hydrocephalus and aquaporins: the role of aquaporin-1. Acta Neurochir Suppl. 2012;113:51-4. DOI: 10.1007/978-3-7091-0923-6_11. PMID: 22116423
Filippidis AS, Kalani MY, Rekate HL. Hydrocephalus and aquaporins: lessons learned from the bench. Child's nervous system. 2011;27(1):27-33. DOI: 10.1007/s00381-010-1227-6. PMID: 20625739
Filippidis AS, Kalani MY, Nakaji P, Rekate HL. Negative-pressure and low-pressure hydrocephalus: the role of cerebrospinal fluid leaks resulting from surgical approaches to the cranial base. J Neurosurg. 2011;115(5):1031-7. DOI: 10.3171/2011.6.JNS101504. PMID: 21800965
Rekate HL, Kranz D. Headaches in patients with shunts. Semin Pediatr Neurol. 2009;16(1):27-30. Doi: 10.1016/j.spen.2009.01.001. PMID: 19410154
Rekate HL. A contemporary definition and classification of hydrocephalus. Semin Pediatr Neurol. 2009;16(1):9-15. Epub 2009/05/05. DOI: 10.1016/j.spen.2009.01.002. PMID: 19410151
Rekate HL, Nadkarni TD, Wallace D. The importance of the cortical subarachnoid space in understanding hydrocephalus. J Neurosurg Pediatr. 2008;2(1):1-11. DOI: 10.3171/PED/2008/2/7/001. PMID: 18590387
Rekate HL. Longstanding overt ventriculomegaly in adults: pitfalls in treatment with endoscopic third ventriculostomy. Neurosurg Focus. 2007;22(4):E6. PMID: 17613195
Rekate HL, Nadkarni T, Wallace D. Severe intracranial hypertension in slit ventricle syndrome managed using a cisterna magna-ventricle-peritoneum shunt. J Neurosurg. 2006;104(4 Suppl):240-4. DOI: 10.3171/ped.2006.104.4.240. PMID: 16619634
Nadkarni TD, Rekate HL. Treatment of refractory intracranial hypertension in a spina bifida patient by a concurrent ventricular and cisterna magna-to-peritoneal shunt. Child's nervous system. 2005;21(7):579-82. DOI: 10.1007/s00381-004-1057-5. PMID: 15630603
Rekate HL. Selecting patients for endoscopic third ventriculostomy. Neurosurg Clin N Am. 2004;15(1):39-49. DOI: 10.1016/S1042-3680(03)00074-3. PMID: 15062402
Rekate HL, Wallace D. Lumboperitoneal shunts in children. Pediatr Neurosurg. 2003;38(1):41-6. PMID: 12476026
Nadkarni TD, Rekate HL. Management of intractable intracranial hypertension in severely head-injured patients: second-tier therapy. Crit Rev Neurosurg. 1998;8(6):323-32. PMID: 9871126
Baskin JJ, Manwaring KH, Rekate HL. Ventricular shunt removal: the ultimate treatment of the slit ventricle syndrome. J Neurosurg. 1998;88(3):478-84. DOI: 10.3171/jns.1998.88.3.0478. PMID: 9488301
Karahalios DG, Rekate HL, Khayata MH, Apostolides PJ. Elevated intracranial venous pressure as a universal mechanism in pseudotumor cerebri of varying etiologies. Neurology. 1996;46(1):198-202. PubMed PMID: 8559374