People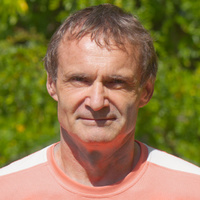 Patrik Meyer
PhD Student
University of Zurich
Institute of Physiology
Winterthurerstr. 190
8057 Zürich
+41 (0)44 635 50 56patrik.meyer@uzh.ch
Short Biography
Patrik Meyer has eclectic personal, academic and professional backgrounds which inform his multi-disciplinary research and narrow the gap between theory and practice in his work. He earned his Ph.D. in Politics and International Studies from the University of Cambridge working with Chinese scholars to provide better understanding of the conflicts in Xinjiang, China, that fuel tensions between the Uyghurs and the Chinese government. He also holds an M.P.A. in Development from Harvard Kennedy School, an M.S. in Structural Dynamics from the Massachusetts Institute of Technology, and a B.S. in Civil Engineering from the University of California, Berkeley.
Before commencing his academic studies, Patrik spent twenty years traveling the world, mainly through the Middle East, North Africa, and Asia, where he was deeply involved in Islamic and Chinese studies. Then, as an engineer he specialized in improving the seismic performance of low-cost housing, training engineers, government officials, and laymen on-site in Turkey, India, Morocco, Iran, Pakistan, and China. Then, he was Adjunct Professor at the Pyongyang University of Science and Technology, North Korea, where he taught structural engineering and international business, and later he was a foreign expert at Peking University, where he conducted research and lectures on issues related to the Middle East and Islamic ethnic groups in China to help bridge ideological divisions between Muslims and non-Muslims. More recently, he was a senior assistant in the Architecture Department at ETHZ, where he supported research on the performance of low-cost housing and a visiting professor at Universitas Muhammadiyah Yogyakarta/Indonesia, where he taught in the department of government and conducted research on the conflict in the South China Sea and the social stratification along ethnic lines in Indonesia.
Currently, he is a PhD student in neuroscience at the University of Zurich and is interested in exploring the differences between virtual/real experiences and neural consequences of the (over)use of smart devices/AI.